Boys

are all that I know at my house. They are noisy, full of energy, collect rocks, sticks and compete over everything. I made these letters to celebrate what our boys are.
I recently fell in love with making letters to spell out names or words but then decided we could take them a step further by attaching clips to hold pictures and embellishments.
It works really well because you can change the pictures out as your subject grows or as a new season blows in.
I am not sure if the words enhance the pictures or vice versa
but I know together it can tell a great story.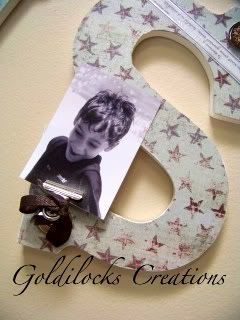 This is what decor should be.....a statement....a story about the people and things you love.
I am linking these letters to these great parties: